Water Damage Restoration Service In Matawan, NJ
Let's face it; water damage can be a nightmare. Unfortunately, it happens much more often than we think. That's where a reputable water damage restoration company comes into play. If you're in need of water damage restoration in Matawan, NJ, Northeast Power Dry is the company dedicated to serving you for your residential and commercial restoration needs.
Our IICRC-certified technicians will help restore your property so well you won't know that any damage even occurred. 
At Northeast Power Dry, we understand that water damage can happen when you least expect it. We also provide 24/7 emergency services, 365 days a year. This way, we can combat the damage ahead of time before the problem gets worse.
Northeast Power Dry is the local expert for a comprehensive array of water damage restoration and repair services in Bound Brook and throughout Central New Jersey, including Matawan.
Our company offers a variety of different services to help you restore your property following water damage. We promise to deliver 100% customer satisfaction for each of the services we provide.
Here are the water restoration services we are most known for here at Northeast Power Dry in Matawan, NJ.
Water Damage Restoration Services
When you must deal with water damage caused by an indoor flood, burst pipe, high humidity or a natural disaster, you've come to the right place. Northeast Power Dry is the local expert for water damage repair services and our emergency crews are ready to respond on a 24/7/365 basis. Our services include: water emergencies, frozen & burst pipe repair, and ice damming repair.
Many different factors cause water damage to occur. One of the most common causes are harsh storms and floods. You may also experience flooding from frozen or burst pipes or ice damming from heavy snow buildup on your roof.
No matter what caused your water damage, it's essential to seek services to take care of the issue ASAP. Not doing so could put you at risk of mold exposure and cause more damage to your belongings.
Here are some of the many reasons why Matawan homeowners choose Northeast Power Dry for their water damage restoration service.
Contractors are licensed, experienced, and professionally trained

2-year workmanship warranty

Health and safety come first

Up-front assessments

Free moisture inspections
Sewage Removal Service
Sewage leaks can be a nightmare to deal with. Contaminated water is nothing to play around with, which is why our contractors will work hard to make the sewage cleanup process smooth sailing.
There are three different categories of water. Clear water comes from sinks and is usually harmless and the easiest type of water damage to deal with. 
Gray water is one type of contaminated water, which typically leaks from dishwashers or washing machines. This type of water contains traces of soap, which has the potential to be harmful.
Black water comes from toilet leaks and flooding. The contaminants found in this water can put you at risk of harmful illnesses if not taken care of soon enough.
Here are some of the most common variables that lead to sewer leaks.
Solid flushes

Structural damage

Root blockage
Solid flushes occur when there is a blockage in your baseline. Sewer backup or surges happen when there is a blockage in the city sewer system. 
Structural damage may occur if your waste pipe cracks and root blockage develops from the roots of trees entering your pipe joints.
No matter what type of sewage backup you're facing, it's important to get help right away from a company like Northeast Power Dry.
Mold Removal Services We Offer in Matawan, NJ
Mold can start growing within only 24-48 hours following water damage. It is typically found in small, dark, and damp areas and can range from black, yellow, white, green, or even blue. It can appear in the form of specks or have a fuzzy texture depending on the type of mold that is present.
If you have mold growing in your home, you may notice a rotten or musty smell, warped walls, allergy and asthma symptoms, or headaches and flu-like symptoms.
At Northeast Power Dry, we will first inspect your mold damage to determine the severity of the situation. After this, our trained staff will provide quality mold removal services to get rid of all traces of mold in your home. This includes bathroom and attic mold removal as well.
Contact Northeast Power Dry for Water Damage Restoration Service in Matawan, NJ
If you're ready to receive water damage restoration services, Northeast Power Dry is here for you. Our professionally trained contractors will restore your property safely and efficiently using special equipment and high-quality products.
As a result, your property will be free of odors and contaminants to look as good as new.
If you aren't sure about the extent of your damage, we can provide you with a free inspection to help get you started.Give us a call today at (732) 351-2442 or contact us today on our website with any other questions or inquiries.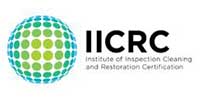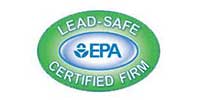 Comments are closed.