Water Damage Restoration & Water Extraction in Howell Township, NJ
Are you searching for a trusted water damage restoration company in Howell Township, NJ? You've come to the right place. Our team of IICRC-certified professionals is committed to delivering excellent water damage restoration and removal services, guaranteeing outstanding outcomes with every project. 
We recognize that water damage can strike without warning, which is why our services are available 24/7. No matter what time of day, you can rely on our licensed contractors to promptly assist you with your water damage restoration needs.
Northeast Power Dry is the local expert for a comprehensive array of water damage restoration services in Bound Brook and throughout Central New Jersey, including Howell.
At Northeast Power Dry, we go above and beyond to provide professional water damage restoration services to each of our customers, including:
Water Damage Restoration Services in Howell, NJ
Our Howell, NJ, company provides a variety of water damage restoration services to meet your needs. Water damage results from factors such as intense rainstorms, flooding, snowstorms, and freezing temperatures. Since Howell is known for its snowy winter season, finding a trustworthy water damage restoration company is of utmost importance to prevent water damage. Our services include: water emergencies, frozen & burst pipe repair, flooded basement cleanup, and ice damming repair.
Here is what makes our company stand out from others:
Contractors are licensed, experienced, and professionally trained

2-year workmanship warranty

Health and safety come first

Up-front assessments

Free moisture inspections
Mold Removal and Mold Remediation in Howell, NJ
Many people don't realize that mold can begin to grow in as little as 24 to 48 hours. It is critical to treat mold growth seriously, as prolonged exposure can lead to a range of respiratory issues and other long-term health issues.
Initially, mold may not exhibit obvious signs. However, it is important to remain attentive to any unusual musty odors, sudden increases in allergy or asthma symptoms, or flu-like symptoms following water damage. 
At Northeast Power Dry, we understand the significance of prompt and thorough mold removal and remediation for your Howell Township property. Our team of mold specialists will conduct a full inspection of your property and work hard to eliminate all traces of mold. 
By hiring our team, you can rest assured that no remnants of mold will be left behind on your property.
Frozen Pipes Damage Repair in Howell, NJ
Frozen pipes are a common occurrence when it comes to extreme, frigid temperatures and strong winds. When your pipes freeze, they are prone to bursting, which could cause severe flooding and water damage to your property.
Thankfully, our skilled staff is trained to deal with the extreme damages caused by frozen burst pipes. At Northeast Power Dry, we will immediately fix your damaged pipe so no more damage occurs.
Then, our team will use powerful vacuums to remove all standing water from the area before mold has the chance to grow. Our experts will finish off with advanced drying equipment to ensure that all moisture is removed from the area.
We will also inspect your other water pipes to make sure they are not at risk of freezing. If we discover any, we will thaw them to prevent further damage.
Sewage Removal Services
Any type of sewage backup qualifies as an emergency because sewage water contains contaminants and bacteria that can trigger illnesses and inflict major damage on your property. 
Clear Water
Sink leaks are a common source of clear water. This type of water is initially free from contaminants and bacteria, but if left untreated, it can become contaminated.
Gray Water
Gray water is a type of water that commonly originates from appliance leaks, such as dishwashers and washing machines. While gray water is not as harmful as sewage water, it may contain traces of soap and other chemicals.
Black Water
Black water is considered the most hazardous type of contaminated water. It originates from toilets and sewage leaks, containing the highest level of bacteria and potentially even parasites. Proper precautions and specialized equipment are necessary to handle and remove black water effectively.
Here are the most common causes of sewage water damage:
Solid flushes — Occurs when there is a blockage in your baseline 

Sewer backup/surge — Occurs when there is a blockage in the city sewer system

Structural damage —Happens if your waste pipe cracks

Root blockage — Develops from the roots of trees entering your pipe joints
At Northeast Power Dry, our certified emergency crews stand ready on a 24/7/365 basis to respond to your toilet overflow or sewer backup. Our technicians are thoroughly trained in the removal of contaminated water and materials with air scrubbers, dehumidifiers, and other specialized equipment. We can also handle mold removal, if necessary.
Howell, NJ Water Extraction Services
When water damage impacts your commercial or residential property, our team will arrive on-site right away. We will remove all standing water that resulted from the damage and finish off by drying your property with our advanced dehumidifiers.
Eliminate the risk of mold and mildew, and hire our dedicated team to extract every ounce of water from your property.
Contact Us for Water Damage Restoration in Howell Township, NJ
If you're ready to work with a water damage restoration company that will go above and beyond for you in Howell Township, Northeast Power Dry is at your service. Start by receiving a free estimate, and then allow us to work with you to restore your water damage. Give us a call at (888) 379-7970 or contact us today for any questions you may have.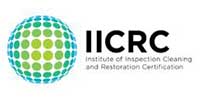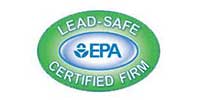 Comments are closed.