Water Damage Restoration Company In Wall Township, NJ
Are you looking for a water damage restoration company in Wall Township, NJ? Northeast Power Dry is here for you with our exceptional water damage restoration and removal services.
Each of our water damage specialists is IICRC-certified and will hold your water damage removal project to the highest standard. We also understand that water damage can come randomly and unexpectedly, so we provide restoration and removal services 24/7, 365 days a year.
Northeast Power Dry is the local expert for a comprehensive array of water damage restoration and repair services in Bound Brook and throughout Central New Jersey, including Wall Township.
While we offer a wide selection of services here at Northeast Power Dry, here are some of our main ones:
Water Damage Restoration Services
There are many different factors that lead to water damage, but heavy storms and floods are usually to blame. Heavy snowstorms and blizzards may also cause frozen or bust pipes, which could also lead to water damage.
Since Wall Township is known to have heavy snowfalls during the winter, finding a reputable water damage restoration company like Northeast Power Dry is even more important to prevent water damage.
Here are the main reasons why you should do business with a company like Northeast Power Dry:
Contractors are licensed, experienced, and professionally trained

2-year workmanship warranty

Health and safety come first

Up-front assessments

Free moisture inspections
Mold Removal and Mold Remediation in Wall Township, NJ
Mold can develop in as little as 24-48 hours following water damage. Exposure to mold long-term is dangerous and can lead to many different respiratory symptoms. 
The most obvious sign of mold is an odd, musty smell coming from the area of damage. You may also notice an increase in allergy or asthma symptoms or sometimes even flu-like side effects.
Even if you don't think you have mold in your home, it's important to make sure. Our mold specialists at Northeast Power Dry will inspect your property to determine the severity of your mold problem and ensure to remove all traces of it.
Sewage Cleanup Service
If you're dealing with a sewage leak, our contractors have got you covered. This type of water is challenging and unpleasant to deal with, but our contractors will make sure your property is free of this contaminated water.
These are the three different types of water that our team is equipped to eradicate:
Clear Water
Clear water does not contain any contaminants or bacteria but can become contaminated if left untreated. This type of water comes from sink leaks.
Gray Water
Gray water comes from appliance leaks, which typically include dishwashers and washing machines. This water isn't terribly harmful but may contain traces of soap and other chemicals.
Black Water
Black water is the most dangerous type of contaminated water. Since it comes from toilets and sewage leaks, this type of water contains the highest level of bacteria and sometimes parasites.
Black water is not only dangerous to your property but also to your health. We will use air scrubbers, dehumidifiers, and other advanced equipment to make your property free of all contaminants.
These are the most common factors that lead to sewage leaks:
Solid flushes

— Occurs when there is a blockage in your baseline. 

Sewer backup/surge

— Occurs when there is a blockage in the city sewer system. 

Structural damage

—Happens if your waste pipe cracks.

Root blockage

— Develops from the roots of trees entering your pipe joints.
Drying & Dehumidification Services
As part of our drying and dehumidification process, we make sure to only use advanced equipment to remove water that has seeped into every crevice of your property.
We provide carpet drying, hardwood floor drying, cabinet drying, wall drying, and structural drying.
Call Us For Your Water Damage Restoration in Wall Township, NJ
If you need a company for your water damage, don't hesitate to hire our skilled team at Northeast Power Dry. We only believe in providing quality services to each of our customers with our high-end equipment and top-notch products.
Start by getting a free estimate, and then allow us to handle your water damage restoration with the utmost care and attention.
Give us a call today at (888) 379-7970 or contact us on our website with any other questions or inquiries you may have.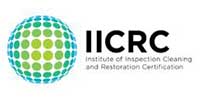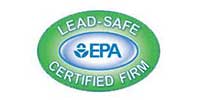 Comments are closed.