Water Damage Restoration & Repair Contractor in Bridgewater
Water damage is something every homeowner should take seriously in order to prevent massive destruction, mold, and costly repair bills. If you are dealing with water damage, our team at Northeast Power Dry is here to provide you with top-notch water restoration and removal services in Bridgewater, NJ.
Our IICRC-certified technicians will work with you from beginning to end to remove all the water from your home. We go above and beyond to restore your property and clean up all traces of water before the problem escalates. We offer 24/7 emergency services, 365 days a year, for your convenience.
Northeast Power Dry is the local expert for a comprehensive array of water damage restoration and repair services in Bound Brook and throughout Central New Jersey, including Bridgewater.
Here are the different types of top-level services you can take advantage of at Northeast Power Dry in Bridgewater, NJ:
Water Damage Restoration Services
There are many factors that lead to water damage, but the leading causes are harsh storms and floods. Other factors that could play a role include frozen, burst pipes or ice damming from heavy snow buildup on your roof.
Our water damage restoration services will help prevent even the most severe types of water damage, help you save on future repair costs, and salvage your belongings.
Water Removal Services
Northeast Power Dry is ready to respond at a moment's notice when flooding threatens your home. We have years of experience dealing with burst pipes, leaking water heaters, sewer backups, major storms, damaged roofs and anything else that triggers indoor flooding. We offer water pumping and water extraction services on a round-the-clock basis and our mobile drying equipment can be set up in minutes. In addition to residential water removal, we also offer commercial water removal.
Here are the top reasons why you should choose Northeast Power Dry for your water damage services:
Contractors are licensed, experienced, and professionally trained

Health and safety come first

Up-front assessments

Free moisture inspections
Mold Removal and Mold Remediation in Bridgewater, NJ
Mold is one of the biggest risk factors that comes with water damage. Even worse, it can develop in as little as 24-48 hours. You will often find mold in damp, hidden areas like under your carpets or drywall. Exposure to mold can lead to many health issues long-term, so it's important to take care of your mold issue immediately by hiring a reputable mold removal company.
Signs of mold include a rotten or must odor in your home or a flare-up of allergy and asthma symptoms.
Our skilled team will first inspect your mold damage to determine the extent of the problem. Then, we will efficiently remove all of the mold from your property.
Our water damage restoration services will help prevent even the most severe types of water damage, help you save on future repair costs, and salvage your belongings.
Sewage Removal Services
Sewage leaks are one of the worst types of water damage. That's because this type of water contains contaminants that could pose a harmful threat to your health.
Contaminated water comes in three different categories, and our team is equipped to help you with each type.
Clear Water
Clear water comes from sinks and does not contain any contaminants in the short term. However, it's best to have it checked out in the event it does become contaminated.
Gray Water
Gray water comes from dishwashers or washing machines. It is considered contaminated because it contains traces of soap and other chemicals.
Black Water
Black water is the most dangerous type of contaminated water. Since it comes from toilet leaks and sewer flooding, it often contains harmful bacteria that could lead to serious health issues.
It's important to become aware of what causes sewer leaks, so you can take the proper measures to prevent them from occurring. These are the most common factors that lead to sewer leaks:
Solid flushes — Occurs when there is a blockage in your baseline. 

Sewer backup/surge — Occurs when there is a blockage in the city sewer system. 

Structural damage —Happens if your waste pipe cracks.

Root blockage — Develops from the roots of trees entering your pipe joints.
Contact Northeast Power Dry for Water Damage Restoration Services in Bridgewater
Are you dealing with water damage and not sure what to do? Our licensed contractors at Northeast Power Dry are here to help with our state-of-the-art equipment and premium products. By choosing to work with a company like us, you can rest assured that we will do whatever it takes to make you happy.
First, receive a free inspection from us, and then sit back and let us handle the rest of your project. Be sure to give us a call today at 732 351 2442 or contact us on our website with any other questions or inquiries you may have.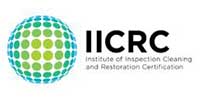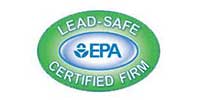 Comments are closed.