Water Damage Restoration & Water Removal in Lakewood, NJ
If you're in need of a dependable, 24/7 water damage restoration company in Lakewood, NJ, look no further than Northeast Power Dry. Our IICRC-certified team is dedicated to providing top-notch water damage removal and restoration services, ensuring exceptional results every time. 
We understand that water damage can occur unexpectedly, which is why we are available to assist our customers around the clock, any day of the week.
Northeast Power Dry is the local expert for a comprehensive array of water damage restoration services in Bound Brook and throughout Central New Jersey, including Lakewood.
At Northeast Power Dry, we specialize in providing top-quality water damage restoration services. Here are some of the key services we offer:
Water Damage Restoration Services in Lakewood, NJ
Many people are unaware that mold can begin growing within 24 to 48 hours. It is crucial to take mold growth seriously, as prolonged exposure can lead to various respiratory issues. 
Mold may not always show obvious signs initially. However, it is essential to take note of any unusual musty odors, sudden increases in allergy or asthma symptoms, or flu-like symptoms. 
At Northeast Power Dry, our team of mold specialists will provide efficient mold removal and mold remediation to your Lakewood property. We will start by thoroughly inspecting your property and work towards eradicating every trace of mold from your home. Our experts will also go the extra mile and double-check to ensure that no remnants of mold are left behind.
Mold Removal and Mold Remediation in Lakewood, NJ
Water damage can occur due to various factors, including heavy rainstorms, flooding, snowstorms, and freezing temperatures. In Lakewood, NJ, where cold and snowy winters are common, having a trustworthy water damage restoration company is essential. 
Here is why you should choose Northeast Power Dry for your restoration needs:
Contractors are licensed, experienced, and professionally trained

2-year workmanship warranty

Health and safety come first

Up-front assessments

Free moisture inspections
Schedule An Inspection
Water Removal Services
Our company provides both residential and commercial water removal services for all different types of water damage. We pride ourselves on our 24/7 high-quality mobile drying equipment to remove minor and major flooding from your home or commercial building.
Drying & Dehumidification Services
Prompt drying of all structures in your home or business is a crucial step in the process of mitigating water damage. The longer water remains, the more damage it does. Persistent moisture can quickly cause the growth of mold and mildew. Hardwood floors can swell and warp, and carpet can undergo delamination, where the carpet can separate from the backing.
Sewage Backup Cleanup Service in Lakewood, NJ
Our team is also recognized for its dependable sewage cleanup services. We are well aware of the significant damage that can result from a sewage leak, and our team is committed to eliminating all contaminated water from your property.
There are three different types of water damage that could affect your property and our team can handle all of them:
Clear Water
One of the primary causes of water damage is a sink leak, which often involves clear water. Although this water does not typically contain contaminants, it is essential to address the issue promptly to prevent further damage.
Gray Water
Gray water originates from appliance leaks, such as dishwashers and washing machines. This type of water contains soap or other chemicals, making it slightly contaminated.
Black Water
Black water refers to the type of water that originates from sewage leaks. It is important to understand that this water can be hazardous to your health as it contains bacteria and potentially even parasites. 
Northeast Power Dry is well-prepared to handle the challenges of black water damage. Our team is equipped with advanced tools and equipment, including air scrubbers, dehumidifiers, and other specialized machinery, to remove this contaminated water from your property. 
To protect your property from the terrible impact of black water, it is crucial to understand the common causes of sewage leaks:
Solid flushes

— Occurs when there is a blockage in your baseline. 

Sewer backup/surge

— Occurs when there is a blockage in the city sewer system. 

Structural damage

—Happens if your waste pipe cracks.
Root blockage — Develops from the roots of trees entering your pipe joints.
Schedule Your Water Damage Restoration Services at Northeast Power Dry
If you're searching for a water damage restoration company that prioritizes your needs, Northeast Power Dry in Lakewood, NJ, is here for you. Take advantage of our complimentary estimates and trust our team to take on your water damage project, utilizing the high-quality products and equipment you deserve. Start by giving us a call today at (848) 217-4742 or contact us on our website with any other questions or inquiries you may have.
Get Help Now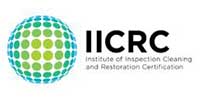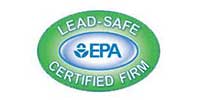 Comments are closed.