Water Damage Restoration Company in Millstone Township, NJ
If you have experienced a water damage emergency in the Millstone Township, NJ area, Northeast Power Dry is your trusted water damage restoration company. We are open 24/7 and staffed by IICRC-certified professionals to ensure quality results.
Northeast Power Dry is the local expert for a comprehensive array of water damage restoration services in Bound Brook and throughout Central New Jersey, including Millstone Township.
We have long been the primary regional source for a variety of restoration, repair & contractor services that include:
Water Damage Repair Services We Offer in Millstone Township, NJ
When you must deal with water damage caused by an indoor flood, burst pipe, high humidity, or a natural disaster, you've come to the right place. Our team will get to work removing water and preventing the growth of mold, mildew, and other consequences of water damage that can threaten your health and further damage your property. Our complete range of water damage restoration services includes flooded basement cleanup and solutions for water emergencies, frozen and burst pipes, and ice damming.
Here's why you should choose Northeast Power Dry:
Licensed, experienced, professionally trained contractors

Two-year workmanship warranty

Up-front assessments

Free moisture inspections

Health & safety are top priorities
Water Removal Services
Northeast Power Dry is ready to respond at a moment's notice when flooding threatens your home. We have years of experience dealing with burst pipes, leaking water heaters, sewer backups, major storms, damaged roofs and anything else that triggers indoor flooding. We offer water pumping and water extraction services on a round-the-clock basis and our mobile drying equipment can be set up in minutes. In addition to residential water removal, we also offer commercial water removal.
Drying & Dehumidification Services
Many common building materials are porous and tend to retain water. Wet building materials can quickly grow mold and mildew, and more damage occurs the longer moisture is present. Hardwood floors can swell and warp, and carpet can separate from the backing, causing wrinkling and puckering.
Count on Northeast Power Dry for thorough drying and dehumidification services to restore your property and prevent further damage.
After our team removes all standing water, we will use specialized drying equipment to extract moisture from all building materials. We use powerful vacuums, pumps, air movers, and dehumidifiers to dry your carpets, hardwood floors, cabinets, walls, and the rest of your home. We also use steam cleaners to sanitize and deodorize your carpets. We will act quickly to stop the growth of mold, persistent odors, and further damage before it starts.
Sewage Removal Services
Water damage is always an emergency, but a sewage backup is particularly urgent because sewage water contains bacteria and contaminants that can cause serious illness. Even if you don't notice any water or damage yet, you should contact the certified technicians at Northeast Power Dry right away. 
Although dirty water from a flood or toilet overflow can seem the most serious, even water from a leaking faucet can eventually become contaminated if it is not treated promptly. Our team will remove contaminated water and materials, clean the area with air scrubbers, dehumidifiers, and other specialized equipment, provide mold remediation if necessary, and sanitize and deodorize all affected areas.
Common causes of sewage backups:
Solid flush: This is when there is a blockage in the waste line between a plumbing fixture and the main septic drain line, which typically occurs when a large or inappropriate object is flushed down the toilet.

Structural damage: Sewage backup can occur when a waste pipe develops a crack, detaches from an adjacent pipe section, or is crushed because of building settlement.

Root damage: The main drain line that connects the home to a septic tank or municipal sewer can be susceptible to clogging from tree roots, which naturally grow toward a moisture source and usually enter the sewer line through pipe joints.

Sewer backup or surge: If a blockage occurs in a city sewage line, wastewater usually overflows at the lowest opening, which can be a sink or toilet in a home's basement or lower level.
Mold Removal & Mold Remediation Services in Millstone Township, NJ
Mold can begin to grow just 24-48 hours after a water damage emergency although you may not be able to see it. If you notice a musty odor or any other signs of mold growth, you should contact experienced mold remediation specialists as soon as possible. Issues like slow leaks in plumbing pipes, appliance leaks through roofs or siding, and damp crawl spaces and basements can cause hidden mold growth that can quickly spread throughout your home.
Mold causes unhealthy air quality and can lead to serious health consequences, so turn to the team at Northeast Power Dry for a thorough plan to rid your home of mold. 
Our team will test for mold, identify the extent of the damage, remove contaminated materials, treat the affected areas, and then return your property to normal. Our mold removal and remediation services include black mold removal, attic mold removal, bathroom mold removal, basement mold removal, and indoor humidity control.
Contact Us For Water Damage Restoration in Millstone Township, NJ
When you need a reliable water damage restoration company in the wake of water damage in Millstone Township and throughout Central New Jersey, Northeast Power Dry is your first choice for industry-leading services. We handle water removal, mold removal and remediation, drying and dehumidification, sewage cleanup, and more.
Let us prioritize your health and safety and return your residential or commercial property to its original condition. Contact us online or call us at (888) 379-7970 today for a free estimate.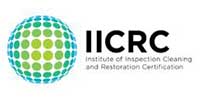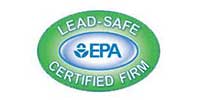 Comments are closed.