Water Damage Restoration & Mold Removal in Readington, NJ
Northeast Power Dry is your trusted water damage restoration company in Readington, NJ. Available 24/7, our IICRC-certified team provides exceptional services using industry-leading technology to restore your property and prevent secondary damage.
If you have experienced a water damage emergency, don't hesitate to contact us. Northeast Power Dry is the local expert for a comprehensive array of water damage restoration and repair services in Bound Brook and throughout Central New Jersey, including Readington.
We have long been the primary regional source for a variety of restoration, repair & contractor services that include:
Water Damage Restoration Services in Readington, NJ
Whether for flooding, high humidity, or a burst pipe, Northeast Power Dry has the solution for you and your property. Our team specializes in water removal, drying and dehumidification, sewage cleanup, and mold remediation, so we can bring your property back to normal and prevent expensive repairs down the line. 
Here's why you should choose Northeast Power Dry:
Licensed, experienced, professionally trained contractors

Two-year workmanship warranty

Up-front assessments

Free moisture inspections

Health & safety are top priorities
Our team has the tools to restore your home or business after a wide variety of water damage emergencies from a slow plumbing leak to major flooding. Addressing the problem immediately is the most important step, which is why we are available right when you need us.
Water Removal Services
Northeast Power Dry is ready to respond at a moment's notice when flooding threatens your home. We have years of experience dealing with burst pipes, leaking water heaters, sewer backups, major storms, damaged roofs and anything else that triggers indoor flooding. We offer water pumping and water extraction services on a round-the-clock basis and our mobile drying equipment can be set up in minutes. In addition to residential water removal, we also offer commercial water removal.
Drying & Dehumidification Services
After a water damage emergency, all structures in your home or business must be thoroughly dried to prevent mold growth and costly structural damage. Many building materials are porous and retain water, and our team will use specialized drying equipment to dry walls, carpets, hardwood floors, cabinets, and any other materials that may still be wet after water damage. To prevent swelling, warping, and further damage to your property, contact the team at Northeast Power Dry for complete drying, dehumidification, and deodorizing services.
Sewage Backup Cleanup Services
Although a sewage backup or leak may be the last thing you want to deal with, it is in your best interest to take action right away and contact a qualified sewage cleanup team. Sewage water, whether from toilets or sinks, can contain bacteria and contaminants that are harmful to your health and damaging to your property. 
At Northeast Power Dry, our trained and certified technicians will remove all contaminated water and materials, disinfect the area, and provide cleanup with air scrubbers, dehumidifiers, and other technology. We will also provide mold remediation if necessary and clean and dry all materials affected by the sewage water damage.
Mold Removal & Mold Remediation in Readington, NJ
Mold can be a water damage emergency in itself or an example of secondary damage that can develop just 24-48 hours after an initial water emergency. Mold can pose significant health risks to people and pets, so it needs to be remedied right away. The pros at Northeast Power Dry provide a comprehensive mold remediation process to ensure that it doesn't come back.
We utilize state-of-the-art equipment to test for and identify the source of mold so we can eliminate mold that may not even be visible to you in drywall or insulation, for example. We will remove the affected materials and quarantine the area so the mold doesn't spread. After chemically treating the area, we will restore your property and address any water or humidity issues to prevent mold regrowth.
Contact Us for Water Damage Restoration Services in Readington, NJ
Northeast Power Dry provides comprehensive services for water damage and restoration to return your property to its pre-loss condition and prevent expensive damages from occurring in the future. 
If you have experienced any water damage emergency in Readington, NJ, from a toilet overflow to a burst pipe to major flooding, trust Northeast Power Dry to deliver excellent services with industry-leading equipment. Call us at 848-213-9443 or contact us online today for a free estimate.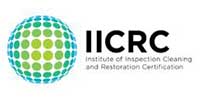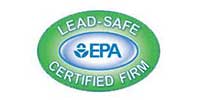 Comments are closed.