Water Damage Restoration and Cleanup in Warren, NJ
Northeast Power Dry is the premier water damage restoration & repair company providing comprehensive services in Warren, NJ. If you have been affected by a water damage emergency, don't wait to contact us and get your property back to normal.
Our IICRC-certified team is available 24/7 to extract water and prevent secondary damage to your property using industry-leading technology.
We have long been the primary regional source for a variety of restoration, repair & contractor services that include:
Water Damage Restoration Services in Warren, NJ
There are many events that can lead to water damage, like burst pipes, flooding, or a sewage backup, and Northeast Power Dry is prepared to respond to all of them. We will dry, clean, and restore your property to prioritize your health and safety and prevent expensive damages down the line.
Here's what sets us apart:
Licensed, experienced, professionally trained contractors

Two-year workmanship warranty

Up-front assessments

Free moisture inspections
For water removal, frozen pipes repair, mold remediation, and more, trust the team at Northeast Power Dry to provide the right water damage solution for your home or business.
Water Removal Services
Northeast Power Dry is ready to respond at a moment's notice when flooding threatens your home. We have years of experience dealing with burst pipes, leaking water heaters, sewer backups, major storms, damaged roofs and anything else that triggers indoor flooding. We offer water pumping and water extraction services on a round-the-clock basis and our mobile drying equipment can be set up in minutes. In addition to residential water removal, we also offer commercial water removal.
Mold Removal Services We Offer in Warren, NJ
Mold is an example of secondary damage caused by a water damage emergency, and it can develop just 24-48 hours after the initial damage. Mold can pose serious health risks to people and pets, and it needs to be addressed promptly and properly to prevent it from coming back.
Our mold remediation specialists will conduct a mold and moisture inspection to determine the source of the mold, which can be in a wall cavity or crevice that you cannot see. We will remove all contaminated materials and quarantine the area, kill the mold, and remedy any air quality or humidity issues using dehumidifiers and air scrubbers with HEPA filtration systems. We will then use state-of-the-art drying technology to dry hard-to-reach places, including inside walls, to prevent mold from coming back.
Our mold services include black mold removal, attic mold removal, and bathroom mold removal.
Sewage Cleanup
A sewage backup or toilet overflow is a highly unpleasant event, but it is also an emergency. Sewage water contains bacteria and contaminants that can be harmful to your health and cause irreparable damage to your personal possessions if it is not addressed as soon as possible. 
If you experience a sewage backup, contact the trusted team at Northeast Power Dry to get to work extracting all contaminated water. We will thoroughly clean, sanitize, dry, and deodorize all affected areas and check for mold and air quality issues using specialized equipment. This will prevent secondary damage to your property and ensure your health and safety.
Frozen Pipes Damage Repair
When a pipe reaches freezing temperatures, it can expand and burst, sending water into your property. The team at Northeast Power Dry can stop this water in its tracks by repairing the pipe and extracting water with heavy-duty vacuums. We will ensure that the area is completely dry to prevent the growth of mold and mildew, and we can inspect other uninsulated pipes for freezing and thaw them. It may not be possible to totally avoid frozen pipes, but we can help you mitigate the damage immediately and reduce the risk of it occurring again.
Contact Northeast Power Dry for Water Damage Restoration Services in Warren
Water damage emergencies can occur in many forms, but we offer services to remedy all of them. If you have experienced an event like flooding, a sewage backup, or a burst pipe or other plumbing leak in the Warren, NJ, area, contact Northeast Power Dry right away to start your property's restoration process.
Prevent costly repairs in the future and get your life back to normal. Call us at 848-213-9443 or contact us online today for a free estimate.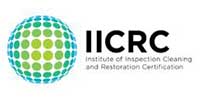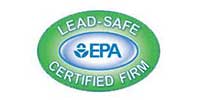 Comments are closed.