Water Damage Restoration & Repair Contractor in Plainfield
Northeast Power Dry is the local expert for a comprehensive array of water damage restoration and repair services in Bound Brook and throughout Central New Jersey, including Plainfield.
We have long been the primary regional source for a variety of restoration, repair & contractor services that include:
Water Damage Repair Services We Offer in Plainfield, NJ
Water Removal Services
Northeast Power Dry is ready to respond at a moment's notice when flooding threatens your home. We have years of experience dealing with burst pipes, leaking water heaters, sewer backups, major storms, damaged roofs and anything else that triggers indoor flooding. We offer water pumping and water extraction services on a round-the-clock basis and our mobile drying equipment can be set up in minutes. In addition to residential water removal, we also offer commercial water removal.
Drying & Dehumidification Services
Because many common building materials are porous, they tend to retain water. This leads to swelling, warping, mold damage and more. At Northeast Power Dry, we have specialized equipment the removes standing water safely and effectively from carpets, hardwood floors, cabinets, drywall, and other building materials in your home that might lead to structural damage. Our drying and dehumidification services set the industry standard throughout Central New Jersey. We also can deodorize your property.
Sewage Removal Services
Any type of sewage backup qualifies as an emergency because sewage water contains contaminants and bacteria that trigger illnesses and inflict major damage to your property. At Northeast Power Dry, our certified emergency crews stand ready on a 24/7/365 basis to respond to your toilet overflow or a sewer backup. Our technicians are thoroughly trained in the removal of contaminated water and materials with air scrubbers, dehumidifiers, and other specialized equipment. We can also handle mold removal, if necessary.
Mold Removal Services We Offer in Plainfield, NJ
Mold grows quickly in dark, damp places and loves to hide in hard-to-reach corners and other hidden areas. That is why cleaning visible mold is not nearly enough to address at a home or office experiencing mold growth. Instead, you need professional equipment and training to remove and eliminate mold quickly and permanently. Fortunately, the cleaning & restoration experts at Northeast Power Dry have years of experience providing complete mold remediation services. They understand that the presence of mold impacts your property value and your health. Our crews are trained to offer Our services include mold testing to determine the extent of your infestation. Once that is known, we also provide bathroom mold removal and attic mold removal at your home or office in Plainfield.
Contact Northeast Power Dry for Water Damage Restoration Services in Plainfield
When you need restoration services in the wake of water damage in Plainfield and throughout Central New Jersey, contact Northeast Power Dry online or give us a call at 888-379-7970 We handle drying & dehumidification, water removal, mold removal & more!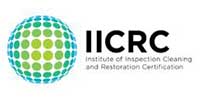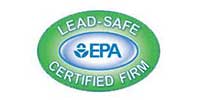 Comments are closed.