Water Damage Restoration Services in Sayreville, NJ
Northeast Power Dry is a leading water damage restoration and repair company in Sayreville NJ, offering a wide range of top-notch services for everything you need if you experience a water damage emergency. 
Our team of IICRC-certified technicians is available 24/7 to restore your residential or commercial property to its pre-loss condition.
We have long been the primary regional source for a variety of restoration, repair & contractor services that include:
Water Damage Restoration
Water damage has many causes, and we provide solutions for all of them. From flooding to leaky plumbing to frozen pipes, our team will use top-of-the-line equipment to dry, clean, and restore your property while also preventing more expensive damage down the line.
For quality, customized water removal and restoration services that you can trust, contact Northeast Power Dry.
Why should you choose Northeast Power Dry?
Licensed, experienced, professionally trained contractors

Two-year workmanship warranty

Up-front assessments

Free moisture inspections

Your health and safety is our priority
Water Removal Services
When you have a water damage emergency, you must address it right away. Our team will be on-site as quickly as possible and get to work to stop the flow of water. We use state-of-the-art water pumping and extraction equipment to ensure that every hint of water is removed. This is the most important step before cleaning, sanitizing, or anything else, to mitigate further damage. In addition to residential water removal, we also offer commercial water removal.
Sewage Removal Services
If you have experienced a sewage backup, you know that this event is highly unpleasant, but you can turn to the experts at Northeast Power Dry to bring your property back to normal. We will first thoroughly remove all contaminated water and dry affected areas, and then sanitize the areas to protect your health.
Most people imagine an overflowing toilet when they think of sewage backups, but leaks can also occur from sinks and appliances.
Clear Water
Clear water from places like sinks is technically uncontaminated, but it can become contaminated if the leak is not addressed.
Gray Water
From appliances like dishwashers and washing machines, gray water can contain soap, detergent, food particles, and other chemicals, and can also become contaminated if the leak is not controlled.
Black Water
Black water is the most hazardous type of water leak, usually coming from toilets. Black water can contain bacteria, viruses, and parasites, and must be mitigated using specialized equipment and strict procedures.
Using air scrubbers, dehumidifiers, and other specialized equipment, the team at Northeast Power Dry can return your property to a hygienic state after any kind of sewage backup.
Mold Removal Services We Offer in Sayreville, NJ
Mold can develop as quickly as 24-48 hours after water damage, and it poses serious health risks to people and pets. Just like water damage and sewage backups, prompt treatment is the best solution to mold. The mold remediation specialists at Northeast Power Dry are skilled at testing for mold that may not be visible yet, removing contaminated materials, sealing off affected areas, and thoroughly treating affected areas to kill mold and prevent regrowth. At this stage, we will also address any moisture or humidity issues before completing your property's restoration process.
Frozen Pipes Damage Repair
It may not be possible to prevent frozen pipes, but the team at Northeast Power Dry can help you handle this emergency and reduce the risk of it happening again. We will repair the damaged pipe, utilize heavy-duty vacuums to extract all water, and dry the area to avoid the growth of mold. We can also inspect other uninsulated water pipes for possible freezing and thaw them.
Contact Us For Water Damage Restoration in Sayreville, NJ
Northeast Power Dry offers comprehensive services for all your water damage restoration and repair needs. If you are impacted by a water damage emergency in the Sayreville, NJ area, trust our team to provide high-quality water removal, sewage cleanup, mold remediation, frozen pipe repair, and more.
Prompt action is vital when it comes to water damage emergencies, and Northeast Power Dry is available 24/7 to restore your property to its original condition. Contact us online or call us at (888) 379-7970 today for a free estimate.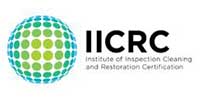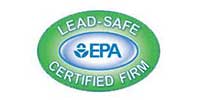 Comments are closed.