Water Damage Restoration & Water Removal in Summit, NJ
Northeast Power Dry is the local expert for a comprehensive array of water damage restoration and repair services in Bound Brook and throughout Central New Jersey, including Summit, NJ.
Water damage has the potential to cause massive structural damage to your property. Not only can this ruin your precious belongings, but it can also cost you a ton in repair bills. Thankfully, our team at Northeast Power Dry has got you covered with our exceptional services for your residential and commercial water damage.
Our IICRC-certified technicians will go above and beyond to restore your property and clean up all traces of water before the problem escalates. Our team also understands that water damage sometimes comes unexpectedly. That's why we pride ourselves on our 24/7 emergency services offered 365 days a year.
We will deliver top-notch dedication and care for all of our water restoration services. Here are the services you can take advantage of at Northeast Power Dry in Summit, NJ:
Water Damage Restoration Services
Harsh storms and floods are the leading cause of water damage. Likewise, frozen, burst pipes or ice damming from heavy snow buildup on your roof may also cause water damage to your property.
By utilizing our water restoration services, you will be able to prevent further damage and mold growth, save on repair costs, and preserve your valuable belongings.
Mold Removal and Mold Remediation in Summit, NJ
Did you know that mold can start growing within only 24-48 hours after the water damage has occurred? Mold is found in damp, poorly ventilated areas and comes in a variety of forms. Black mold is the most toxic type of mold, and breathing in these spores can lead to a slew of respiratory symptoms.
If you have mold growing in your home, you may notice a rotten or musty smell, warped walls, and an odd development of flu-like symptoms.
Our licensed technicians will start by inspecting your mold damage. Then, we will work with you every step of the way to quickly and effectively remove all traces of mold on your property to keep your household safe.
Sewage Cleanup Service
Our company understands how overwhelming sewer leaks can be. That's why we make sure to make the cleanup process as stress-free as possible.
Contaminated water consists of three different categories, and our team is here to help you with all of them.
Clear Water
Clear water is the simplest and least damaging water to deal with. It comes from sinks and does not contain any contaminants. However, if left untreated, it does have the potential to become contaminated.
Gray Water
Gray water comes from dishwashers or washing machines. While this type of water may seem harmless, it often contains traces of soap or other chemicals.
Black Water
Black water is the worst type of water to deal with. This type of water comes from toilet leaks and sewer flooding. If not taken care of promptly, you could be exposed to harmful bacteria.
By becoming aware of what causes sewer leaks, you can do what it takes to prevent the problem from happening in the first place. These are the most common factors that lead to sewer leaks:
Solid flushes — Occurs when there is a blockage in your baseline. 

Sewer backup/surge — Occurs when there is a blockage in the city sewer system. 

Structural damage —Happens if your waste pipe cracks.

Root blockage — Develops from the roots of trees entering your pipe joints.
Contact Northeast Power Dry for Water Damage Restoration Services in Summit
If you are currently dealing with water damage, don't hesitate to seek help. With our professionally trained contractors, advanced equipment, and top-of-the-line products, you truly can't go wrong when choosing a company like Northeast Power Dry in Summit, NJ.
Start by receiving a free inspection from us. Then, we will handle the job and work with you directly every step of the way to ease your worry and stress.
Give us a call today at 732 351-2442 or contact us on our website with any other questions or inquiries you may have.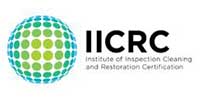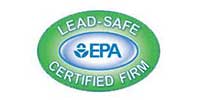 Comments are closed.